Complimentary Space Evaluation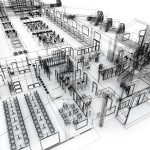 Not sure if you are occupying the right amount of space? How does your space stack up compared to others in your industry? Many companies are paying money for space they aren't utilizing. Many have also grown in the same space over time and are in need of a make-over. Before you renew your lease evaluate your space.
We are pleased to offer complimentary space evaluations. This is a no-cost, no-obligation service that comes with zero strings attached. Simply complete the form below and we would be happy to provide a custom report for your company.
It's that easy! Even better, we promise to respond within 24 hours to your request.
Complimentary Space Evaluation Request