Complimentary Property Search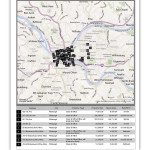 Looking for space to lease or purchase? We are pleased to offer space availability surveys on a complimentary basis. Whether you're searching for office, industrial, land, flex, retail, lab, medical, or creative space, we can help you find exactly what your looking for.
This is a no-cost, no-obligation service that comes with zero strings attached. Simply complete the form below and we'll prepare a professionally prepared report identifying spaces available in your specific area of interest.
It's that easy! Better yet, we promise to respond to your request within 24 hours. Need something else? Use our Contact Us page.
Complimentary Property Search Request
[ninja_forms id=5]