Pittsburgh Market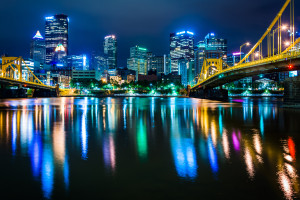 The Pittsburgh market comprises of real estate in southwestern Pennsylvania. The total inventory of office spaces is approximately 80 million square feet.  Pittsburgh's vast hills and valleys, and our three rivers contribute to the city's charm and challenges. Pittsburgh's vacancy hovers around 7%.  Our population remains steady around 2,370,000.  The office market has about $49.5M sq.ft. of space.
The CBD and Oakland submarkets house The University of Pittsburgh (UPMC) Medical Center the largest health provider in the city and many of its hospitals. The west market is home to our airport and recent highway developments have opened this market to many users from the north that could not previously access the highway. The north market has been nationally recognized as one of the top 20 markets in the United States.
The industrial market has changed drastically over the years. The industrial users of today require modern, updated facilities, whether it is for manufacturing or mixed-use. The north and west markets have been the only markets to primarily have mixed-use flex space. It has taken Pittsburgh years to transform old, heavy manufacturing/warehouse facilities to modern industrial, residential lofts and lifestyle centers around the metro. Pittsburgh's industrial market has a vacancy rate of approximately 9 1/2% and 149 million square feet of inventory.